That Little Bit More
By Hilary Williamson (updated December 2017)
---
'There's nothing sadder in this world than to awake
Christmas morning and not be a child.'
(Erma Bombeck)
Of course, Christmas is for children and for the child in all of us. I have wonderful family memories of childhood celebrations in Ireland, and even happier ones of my sons' early holidays, when I enjoyed their anticipation even more than my own. I collected picture books to read with them, and every year we pored over all the mail in The Jolly Christmas Postman's pockets together.


Another part of our tradition was to watch the Grinch and Who's puzzle over each other's behavior, until the former finally discovers what it's all about ... 'What if Christmas, he thought, doesn't come from a store? What if Christmas, perhaps, means a little bit more?' Here's a selection of holiday picture books that explore the joy of giving and receiving, as well as that little bit more that we like to remind our children - and ourselves - of at this time of year:


The 12 Bugs of Christmas by David Carter
'A Pop-up Christmas Counting Book'.

The 12 Engines of Christmas
'Thomas & friends enjoy the holiday'.

The All-I'll-Ever-Want Christmas Doll by Patricia McKissack, Jerry Pinkney
A Great Depression holiday tale of siblings, selfishness and self-growth.



Amazing Peace: A Christmas Poem by Maya Angelou, Steve Johnson, Lou Fancher - the stirring poem.

Annika's Secret Wish by Beverly Lewis, Pamela Querin
In Sweden, whoever finds the almond gets a wish.

Bear Stays Up For Christmas by Karma Wilson, Jane Chapman - the holiday classic.

The Berenstain Bears Save Christmas by Stan, Jan & Mike Berenstain
A well told reminder of what the holiday should be about.

The Best Parts of Christmas by Bethanie Deeney Murguia
Roland learns an important lesson about the size of box a gift comes in.

Bizzy Bear: Christmas Helper by Benji Davies
Bizzy Bear helps Santa prepare for a frantic Christmas season.

Can You Say It, Too?: Jingle! Jingle! by Sebastien Braun
A timely holiday book for a toddler ready to identify animal sounds.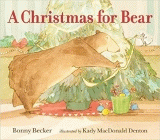 A Cat's Night Before Christmas by Henry Beard, Susann Jones, John Boswell -
takes the charmingly delinquent perspective of the family feline.

Christmas Around the World by Chuck Fischer
Perhaps we are not so different after all.

Christmas Around the World by Calliope Glass, Susan Chen Fang - 'It's a Small World'.

Christmas at the Toy Museum by David Lucas
It's Christmas Eve at the Toy Museum.

The Christmas Eve Ghost by Shirley Hughes
Gives new meaning to 'Peace on Earth, good will to men!'

The Christmas Eve Tree by Delia Huddy & Emily Sutton
A touching tale that is destined to become a holiday classic.


A Christmas for Bear by Kady MacDonald Denton
Has Bear really got Christmas all wrong?

Christmas in New York: A Pop-Up Book by Chuck Fischer
Shows how enthusiastically the Big Apple revels in the holiday.

The Christmas Miracle of Jonathan Toomey by Susan Wojciechowski, P. J. Lynch
20th anniversary edition of the heartwarming classic.

The Christmas Sweater by Glen Beck
Underscores the true meaning of Christmas.

Christmas USA by Mary D. Lankford, Karen Dugan
Explore past and present U.S. holiday traditions.

A Clever Beatrice Christmas by Margaret Willey, Heather M. Solomon - Christmas in North Quebec!


Daddy Christmas & Hanukkah Mama by Selina Alko
The holidays are a mix of two traditions for Sadie.

The Day Santa Stopped Believing in Harold by Maureen Fergus, Cale Atkinson
Santa just 'doesn't believe in Harold anymore.'

Dewey's Christmas at the Library by Vicki Myron, Bret Witter, Steve James -
Dewey helps decorate the tree for his first Christmas in the library.

Elf in the House by Ammi-Joan Paquette
What happened to Santa's cookies?

Father Fox's Christmas Rhymes by Clyde & Wendy Watson
Magical verses emphasize what's most important of all.

Federico and the Magi's Gift by Beatriz Vidal
Heartwarming story about the Christmas traditions of Latin America.

The Gingerbread Pirates by Kristin Kladstrup, Matt Tavares
Cookies encounter Santa in this swashbuckling Christmas tale.


The Huron Carol by Father Jean de Brebeuf, Frances Tyrrell
The North American nativity.

I'm Not Santa! by Jonathan Allen
A little owl is mistaken for Santa Claus.

Jeannette Claus Saves Christmas by Douglas Rees, Olivier Latyk - toy delivery, despite a reindeer rebellion!

Jingle Bells by James Lord Pierpont, Pauline Siewert
A family of cute bears and a button to press for the tune.

The Little Christmas Tree by Dugald Steer, Susanna Ronchi
Sweet story of a little fir tree outside Santa's workshop.

The Little Fir Tree by Margaret Wise Brown, Jim Lamarche
A lonely fir tree brings the spirit of the holiday to a beloved little boy.

The Little Red Elf by Gregg & Evan Spiridellis
Clever retelling of The Little Red Hen.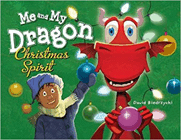 The Longest Christmas List Ever by Barbara Barbieri McGrath, Rosalinde Bonnet - Trevor wanted too much for Christmas.

Look-Alikes Christmas by Joan Steiner
The more you look, the more you see!

The Magical Christmas Horse by Mary Higgins Clark, Wendell Minor - a boy makes Christmas special.

Mater Saves Christmas by Kiel Murray, John Lasseter
A Pixar Cars storybook with a read along CD.

Me and My Dragon: Christmas Spirit by David Biedrzycki
A small boy and his pet dragon prepare for Christmas.

Merry Christmas, Little One! by Sandra Magsamen
This festive Lift-the-Flap board book is for the littlest ones.

Merry Christmas, Squirrels! by Nancy Rose
Very real critters make this a delightful holiday read.


Mortimer's Christmas Manger by Karma Wilson, Jane Chapman -
'Too cold. Too cramped. Too creepy' says wee Mortimer Mouse.

My Penguin Osbert by Elizabeth Cody Kimmel, H. B. Lewis
Be careful what you ask for because you just might get it!

The Night Before Christmas by Clement C. Moore, Christian Birmingham - the perennial favorite.

A Northern Nativity by William Kurelek
A prairie boy dreams of the Nativity in different places today.

The Nutcracker by Stephanie Spinner, Peter Malone
Holiday favorite complete with fully orchestrated CD.

Olivia Claus by Kama Einhorn, Jared Osterhold
Olivia has a great Christmas surprise for her family.



One Starry Night by Lauren Thompson, Jonathan Bean
A simple yet poignant message for a young child.

Peppa Pig and the Lost Christmas List by Ladybird
Peppa catches Santa leaving gifts under the family tree.

Petunia's Christmas by Roger Duvoisin
Endearing lesson about love, good deeds & persistence.

Prairie Christmas by Elizabeth Van Steenwyk, Ronald Himler
The gentle frontier story of a Christmas birth.

Queen of Christmas by Mary Engelbreit - it's 'not just the presents that matter. Don't you know that?'

Room for a Little One by Martin Waddell, Jason Cockcroft
There's always room for one more little one in Ox's stable.

Santa's Book of Names by David McPhail
How does Santa remember all the boys' and girls' names?

Santa's New Jet by David Biedrzycki, Rosalinde Bonnet
Sometimes the old way turns out to be the best way!



Santa Baby by Janie Bynum
Presents the popular holiday song (music included).

Santa Bear's First Christmas by Caroline Repchuck, Sue Harris & Maggie Kneen
A puzzle to be solved & toys to discover under flaps.

Santa Claus is Comin' to Town by J. Fred Coots, Haven Gillespie, Steven Kellogg
The song that defines a child's Christmas.

santaKid by James Patterson - can Santa's Chrissie believe strongly enough to save the holiday?

Santa Paws by Rachel Hale - for little ones who want to share the season with beloved pets.

Susy Goose and the Christmas Star by Petr Horacek
The single-minded goose has a holiday adventure.

Toot and Puddle: I'll Be Home For Christmas by Holly Hobbie
Puddle is caught in a snowstorm.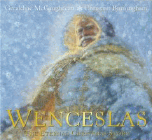 The Toys' Night Before Christmas by Dugald Steer, Susanna Ronchi
Jack-in-the-Box decides to give his friends a real Christmas.

Walk This World at Christmastime by Debbie Powell
Learn how Christmas is celebrated around the world.

Wenceslas by Geraldine McCaughrean, Christian Birmingham
Splendid rendition of the Good King Wenceslas story.

Where Did They Hide My Presents? by Alan Katz, David Catrow
Silly Dilly Christmas Songs - sung to the tunes of holiday favorites.

Woodland Nutcracker by Avril Tyrrell, Frances Tyrrell
A re-telling of the familiar Nutcracker in a magical cottage context.

Yitzi and the Giant Menorah by Richard Ungar
Yitzi affirms the value of simple, heartfelt things.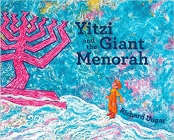 Yoon and the Christmas Mitten by Helen Recorvits, Gabi Swiatkowska - different holiday traditions.

If you celebrate Hannukah, have a look at Hanukkah! by Roni Schotter & Marilyn Hafner, The Hanukkah Hop! by Erica Silverman & Steven D'Amico, and One Candle by Eve Bunting & K. Wendy Popp.

For chapter book readers, I recommend Magic Tree House: Christmas in Camelot by Mary Pope Osborne & Sal Murdocca. Tracy has a strong spirit and dreams big for Christmas in Starring Tracy Beaker by Jacqueline Wilson & Nick Sharratt. In The Christmas Genie by Dan Gutman & Dan Santat, a genie offers a a 5th grade class a wish just before Christmas - how will they decide? Or, for holiday hilarity laced with 'Terror You Can Taste, Chills You Can Chug!', gulp down Kirk Scroggs' Wiley & Grampa's Creature Features: Night of the Living Eggnog.

I hope that you find a few selections here for your own holiday collection, to read and re-read with kids and grandchildren. Have a fantabulous time together and take Thomas Tusser's words to heart:



'At Christmas play and make good cheer,
For Christmas comes but once a year.'
---
Note: Opinions expressed in reviews and articles on this site are those of the author(s) and not necessarily those of BookLoons.
---