BookLoons Recommended Reads 2017
by Hilary Williamson
---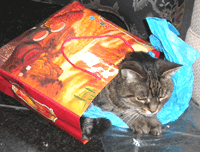 I
t's not quite December yet, but outdoors it's already whitewashed, a pale backdrop for the bright holiday lights and decorations to come. There's still plenty to do to prepare for the festivities - cards to send, donations to make, gifts to choose, treats to bake, friends to meet - but it's a happy, busy time for most.

In my home, books are a big part of the holidays, whether given as gifts, or enjoyed by a roaring fire with a mug of hot mulled wine at hand, and a cat purring nearby. As always, BookLoons has recommendations for you, based on the best of our 2017 reading (limited to 3 per genre). These are mainly hardcovers - find rave reads most likely published in paperback in 2017 in our Recommended Reads 2016.



---
Note: Opinions expressed in reviews and articles on this site are those of the author(s) and not necessarily those of BookLoons.
---