October 2010: Happy 10th, BookLoons!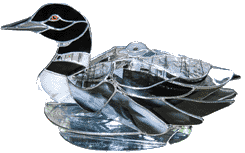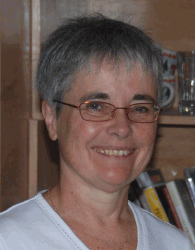 by Hilary Williamson
Lissome, the loon dives
Down through light, lake mirrored clouds
Into the deep sky
---
Time not only flies, it accelerates! I started BookLoons as a place for people to connect to books that interest them in 2000, making this Fall our tenth anniversary. We've now posted close to thirteen thousand book reviews across genres, and I've personally reviewed over four thousand of them (I do have a life, just happen to read very fast!)

As I always do at this time of year, I'd like to thank BookLoons' US and Canadian reviewers, those still active and those who have fallen by the wayside (this being a hobby not a life priority). Thanks also to the publishers, publicists, and authors who have made such a great selection of books available to us for review and contests, and to my husband Serge for invaluable technical assistance.

For everyone else reading this, a hundred thousand welcomes to you - thanks for visiting BookLoons and giving us a reason for being, and special thanks to those who take time from their own busy schedules to write to us.

This being our tenth anniversary in the tenth month of the tenth year, I decided to go for another ten - the ten most memorable books (across genres) I've read since 2000, books that made me sit up and take notice, that will stay with me, and that I still regularly recommend to others. They're listed in alphabetical order of titles below, and I encourage you to try any you missed, even if they're not the usual genres you read - they're all worth your time.



Child 44 by Tom Rob Smith
Murder investigation in a society where (by definition) 'There is no crime.'

Lamentation by Ken Scholes
There are wheels within wheels within wheels in The Psalms of Isaak.

The Lizard Cage by Karen Connelly
A lyrical affirmation of the strength of the human spirit, set in 1990s Burma.


The Lovely Bones by Alice Sebold
Something beautiful grows out of the bones of a devastated family.

Lucy by Laurence Gonzales
An adopted human/bonobo hybrid seems just like any other girl.

Monstrous Regiment by Terry Pratchett
This hilariously funny Discworld episode takes a look at women and at war.



The Skull Mantra by Eliot Pattison
A thriller steeped in Tibet's spirit of tolerance in the face of atrocity.

Things I Overheard While Talking to Myself by Alan Alda
Offers remarkable life wisdom, advising us that 'time is all we have'.

The Tower, The Zoo, and The Tortoise by Julia Stuart
Relationships frayed and mended in unique workplace settings.

Under Heaven by Guy Gavriel Kay
Examines the cost of war to all in an alternate Tang Dynasty China.

As the season of thanksgiving and celebration approaches, all of us at BookLoons wish you who web your way to us here health, happiness, financial security, and joyful times with family and friends. We have excellent contests ahead; don't miss them. And watch out for festive features (including our best of the year recommendations in different genres) in the coming weeks ... Happy 10th, BookLoons!
---
Note: Opinions expressed in reviews and articles on this site are those of the author(s) and not necessarily those of BookLoons.
---