Editorial December 2003
A Gift of Books
By Hilary Williamson
---
Books make wonderful holiday gifts, whether you make a coffee table extravaganza (like Ansel Adams at 100, Earth from Above, Magnificent Mars or Preston Bailey's Design for Entertaining) the centerpiece of your offering, or tuck in smaller stocking stuffers (such as Christmas Blessings, The Little Book of Healthy Teas, Take Joy, Wowisms or Zen in Ten) as appetizers.

There's something for everyone in the written word and we hope to help you find a match for all on your list. David Pitt has pulled together round-ups for Holiday Reading 2003 in fictional themes for those who like Mysteries and Funny books, as well as Non-Fiction selections, including Entertainment, History and Science. If you're looking for a gift for a romance lover, have a look at Martina Bexte's recent Romance Reports for sizzling suggestions. And watch for our usual top picks across genres in BookLoons Recommended Reads 2003 ... coming soon.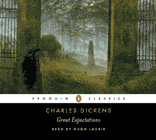 Don't forget that Audiobooks make the perfect gift for someone on the move during the holidays, as well as for those who like to take in their novels at a relaxed pace by listening to them. In Books on Tape, G. Hall tells us about listening to books while walking and as an accompaniment to holiday baking and 'other chores where one's hands are involved but not one's mind.' There's a huge selection of audiobooks - just look through our Shelves summaries to see what's available in Audio cassette and CD, or browse David's Listen Up! features for ideas (the latest is Listen Up for the Holidays!). Don't forget that tapes like The Best Poems of All Time and funny CD's like The David Sedaris Box Set also work well as stocking stuffers.



Encourage teens to spend time reading by giving them books for the holidays - we have suggestions of Stunning Series as well as Picks for Picky Readers, and many more in our Teens Shelves, including those that tickle the funny bone like The Greatest Stories Never Told, FEG or James Stevenson's Corn series of poems. For little ones, there are books to help them anticipate the holidays like Hanukkah, or Is it Christmas yet, God? - and those that fill in time while waiting like Look-Alikes Christmas or the classic Jolly Christmas Postman.

So put books on your lists - both to give and to get - this holiday season, and do find the time to enjoy them. And from all of us at BookLoons - may you experience happy, safe, and very well read holidays, with a wonderful New Year to follow!

---
Note: Opinions expressed in reviews and articles on this site are those of the author(s) and not necessarily those of BookLoons.
---