Listen Up!
(December 2002)
By David Pitt
---
For all you audiophiles out there, here's a whack o' audiobooks that'd make great gifts. We'll start with an assortment of unabridged audiobooks: productions in which every word of the book is retained for your listening pleasure.

Donna Tartt reads her debut novel The Secret History (HarperAudio, 22 hrs.), the story of a young man who enters college in New England and discovers a new (adult) world of secrets and danger. An excellent story, well performed by its author. Also performed by its author is Small Wonder (HarperAudio, 9 hrs.), a collection of essays by Barbara Kingsolver. Introspective, philosophical, often poetic, these polished gems are a delight to listen to.

I wasn't terribly keen on John Updike's new novel, Seek My Face, an extended conversation (with lengthy flashbacks) between an elderly artist and her interviewer. But the audio version (Random House Audio, 9 hrs.) is far superior. Whereas reading Updike's free-flowing dialogue was often laborious, listening to it is joyous. Kathryn Walker's performance is ideal.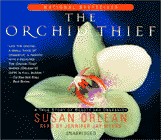 The Orchid Thief (Random House Audio, 9 hrs.), Susan Orlean's true story of a man with an audacious plan to clone rare plants in order to make a fortune, is unique. This audio production, performed by Jennifer Jay Myers, is just plain wonderful. The book is the basis of the new film Adaptation, with Nicholas Cage and Meryl Streep (as Susan Orlean), but why wait for that version when you already have this one?

Although there are more and more unabridged recorded books these days, your typical audiobook is still the abridged kind: they take a book, whittle it down, eliminate extraneous narrative passages and whatnot, and present the essence to you, the listener.

Because I like symmetry, we'll lead off again with Donna Tartt, who performs her new novel, The Little Friend (Random House Audio, 6 hrs.). Concerning a Mississippi woman whose brother was found, hanging from a tree, when they were both young; she's never forgotten him, never managed to stop thinking about the unsolved murder. Like Tartt s The Secret History, it's gripping and moving.

The Piano Tuner (Random House Audio, 6 hrs.) is the first novel by Daniel Mason, a medical student whose narrative gifts should assure him a long literary career. Set in the mid-1880s, it features a piano repairman who travels from London to Burma, at the request of the British War Office, to tend to a rare grand piano. His voyage takes him across Europe, and into the heart of man. Graeme Malcolm's performance is entirely appropriate to Mason's elegant prose.



Speaking of elegant prose, here's Thomas Harris's Red Dragon (Simon & Schuster Audio, 3 hrs.), the first novel to feature the appallingly appealing serial killer, Hannibal Lecter. Re-released to tie in with the film adaptation of the novel, this audiobook, masterfully performed by Chris Sarandon, combines Harris's stylish prose with good, old-fashioned chills, and plenty of them.

Reversible Errors (Random House Audio, 6 hrs.), Scott Turow's new legal thriller, isn't particularly stylish, but it is well constructed and suspenseful. This story, in which a court-appointed lawyer learns his death-row client may be innocent, is smartly narrated by David Birney.

December Six (Simon & Schuster Audio, 6 hrs.), Martin Cruz Smith's story of the day before the attack on Pearl Harbor, is told from the perspective of an America expatriate living in Japan. It s an interesting perspective, and an interesting novel, adequately -- but not especially memorably -- performed by John Slattery.

Here are two Chief Inspector Morse stories from Colin Dexter: The Jewel That Was Ours and The Secret of Annexe 3, both from Macmillan Audio Books, both three hours in length, and both performed by Kevin Whately (who played Morse's sidekick, Lewis, in the television series based on Dexter's novels). The Morse stories are always agreeable, and so are these audio adaptations.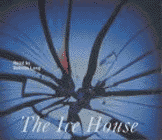 Also from Macmillan Audio Books, Minette Walters' The Ice House (3 hrs.), performed by Belinda Lang, is the unsettling tale of a rather unpleasant woman who may have killed her husband ... but whether anyone can ever prove it is another matter altogether. Walters is extremely popular, and this excellent novel explains why.

Turning to nonfiction, here's The Measure of All Things (Simon & Schuster Audio, 6 hrs.), Ken Alder's story of the French astronomers who set out to create a new standard of measurement, the meter, and changed the world -- only there was one little problem: one of them had measured wrong, and the meter wasn't accurate. Byron Jennings reads the audiobook, and brings this absorbing story to life.

Into the Mirror: The Life of Master Spy Robert P. Hansen is the story of the FBI Special Agent who, until his arrest in 2001, spent two decades selling secrets to the Russians. Written by Lawrence Schiller, and based on an investigation by Schiller and Norman Mailer, the book is utterly compelling. Sam Tsoutsouvas's performance, too, is compelling.

Tom Brokaw narrates A Long Way From Home (Random House Audio, 3 hrs.), his enlightening story of growing up in South Dakota. It's a moderately interesting story, relating his early interests in journalism and the news, and Brokaw's performance is likable.


If you're in the mood to laugh, check out Mirth of a Nation (Harper Audio, 6 hrs.), a collection of humorous essays by an assortment of comic luminaries such as Dave Barry, Andy Borowitz, and Garry Trudeau. Performances are by Tony Roberts and Susie Essman, with a host of guest-star turns by several of the essays' authors. I'm still laughin'.


---
Note: Opinions expressed in reviews and articles on this site are those of the author(s) and not necessarily those of BookLoons.
---