Reviewer Faves 2006
By Hilary Williamson, December 2006
---
Here's our annual poll of reviewers' personal favorites for the year (BookLoons' sixth online) across the wide range of books they enjoy. I'd like to thank all of them for their support, friendship (despite the fact that most of us have never met), love of reading, and willingness to write the reguular reviews and columns that engage site visitors' interest. And if you're reading this, thanks for dropping in today, and we hope to see you again.


Tim Davis reads widely - from literary fiction, mysteries and science fiction to non-fiction. Many of his choices are included in BookLoons Recommended Reads 2006 (a companion piece to this article, limited to three books per genre). This year, two Scandinavian mystery authors were high on Tim's list - Norwegian Karin Fossum for When the Devil Holds the Candle, and Arnaldur Indriğason for his latest Icelandic mystery, Voices (currently available in the U.K. and Canada).

Theresa Ichino continues to page through cozy mysteries - her favorites are Emily Brightwell's Mrs. Jeffries Appeals The Verdict and M. C. Beaton's Love, Lies and Liquor: An Agatha Raisin Mystery and Death of a Dreamer: A Hamish Macbeth Mystery.


Ricki Marking-Camuto enjoys contemporaries, her favorite by far this year being Laura Pedersen's The Big Shuffle. In fantasies, she's hooked on Amanda Hemingway's Sangreal Trilogy - the latest being The Sword of Straw - and enjoyed Yasmine Galenorn's Witchling. In YA reads, she particularly recommends Carolyn Meyer's Loving Will Shakespeare, The Queen's Soprano by Carol Dines, and Edward Bloor's Tangerine.

Melissa Parcel reads a great deal of Christian fiction and picked out Grace in Thine Eyes by Liz Curtis Higgs and Charles Martin's When Crickets Cry from her bookpile as the best of her reading year.



Mary Ann Smyth loves to read mysteries and recommends Kate Atkinson's One Good Turn and Irvine Walsh's Bedroom Secrets of the Master Chefs. She found Winter's Bone by Daniel Woodrell 'a small gem of a book'. She rates two historicals highly: A Day of Small Beginnings by Liza Pearl Rosenbaum and Charles Frazier's Thirteen Moons. In non-fiction, she loved David Kamp's United States of Arugula, Lisa Takeuchi's Remember Me, and Michael Weisskopf's Blood Brothers. Quite a variety!

Martina Bexte's choices reflect her tastes for paranormal, romance, horror, and thrillers (perhaps the most extreme range of all our reviewers!) In paranormal, she recommends The Nymphos of Rocky Flats by Mario Acevedo, and The Smoke Thief by Shana Abé. And she sets Lee Child's The Hard Way above the crowd of 2006 thrillers.


Lance Eaton reviews audiobooks and graphic novels for us. He recommends listening to the George Orwell Box Set (narrated by Richard Brown) and Spider Robinson's Callahan's Legacy (narrated by the author). In graphic novels, he adds to those already in our Recommended Reads 2006, David Hine's Strange Embrace, and Mark Voger's The Dark Age: Grim, Great & Gimmicky Post-Modern Comics.

Kerry Sapet reads across a range, from contemporaries and historicals to non-fiction. Most memorable for her this year were The Sweetest Hours by Laura Pederson, Janet Aylmer's Darcy's Story, Margaret George's Helen of Troy, and the thought-provoking This I Believe, edited by Jay Allison and Dan Gediman.



Josephine Kaszuba Locke is our resident book hugger, and reads widely - from YA to thrillers, SF, literary fiction, and non-fiction. Her top YA pick this year is Marcus Zusak's The Book Thief. In non-fiction, she was most impressed by When It's Cancer: The 10 Essential Steps to Follow After Your Diagnoses by Toni Bernay, PhD & Saar Porrath, MD. She found Monica Wood's contemporary, Any Bitter Thing, an exceptional read. And, a long-time Star Wars fan, she highly recommends Bloodlines: Star Wars Legacy of the Force by Karen Traviss.

Hilary Daninhirsch oscillates between contemporaries for herself and picture books for her kids. She was impressed by Elizabeth Strout's Abide with Me and The Girls by Lori Lansens this year. Her favorite picture books include Max's Words by Kate Banks, Tiphanie Beeke's Fletcher and the Falling Leaves, Is There Really A Human Race? by Jamie Lee Curtis, Niki Daly's Happy Birthday Jamela and One Potato, Two Potato by Cynthia DeFelice.

Finally, Barbara Lingens reads many historicals. She's been catching up on greats from previous years (like 2005's The Illuminator by Brenda Rickman Vantrease) and recommends to you for 2006 Marina Lewycka's A Short History of Tractors in Ukrainian.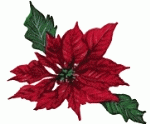 We all have different reading tastes. I hope you'll find some here that stimulate your own literary tastebuds, but also encourage you to branch out and try new genres. You might be surprised - as I've been in the past few years - by some remarkable reads. Happy Holidays & Happy Reading this year and next from all of us at BookLoons!!
---
Note: Opinions expressed in reviews and articles on this site are those of the author(s) and not necessarily those of BookLoons.
---