Editorial November 2011: Pause. Breathe. Be.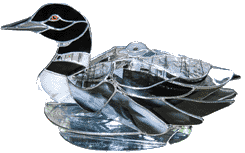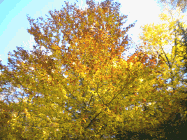 by Hilary Williamson
The lake all a-glow
Paddles etch deep in stained glass
This gilded Fall day
---
As always at this time of year, I'd like to thank BookLoons' US and Canadian reviewers for their hard work and regular contributions. We're all grateful to the publishers, publicists, and authors who make a great selection of books available to us for review and contests. And thanks to all who visit BookLoons for giving us a reason for being.

As BookLoons' tenth anniversary year comes to a close, I've been thinking about how much has changed in the past decade. When BookLoons launched in November 2000 'as a millennial venture at a time when the world of books (along with so much else) is going through a transformation to new media', I expected ebooks to catch on sooner. Now they finally have, to the extent that a variety of ebook readers are in common use and an October 2011 New York Times article by David Streitfield reports that 'Amazon Signs Up Authors, Writing Publishers Out of Deal'.

But I have to say that I still prefer the (well edited) print volumes that carry me away from a world whose electronic onslaught is reaching tsunami levels. I decided to take harp lessons this year, something on my bucket list. At one point my teacher (listening to my mechanical rendition of a piece) reminded me of how vital it is to let the music breathe. It made me think about our general need to breathe. Seems to me that everyone nowadays - from CNN talking heads to acquaintances vying for the floor in casual conversation - feels impelled to leave no silence unfilled. Teens text constantly, drivers multitask dangerously, and people everywhere mutter into Bluetooth headphones, ignoring all around them.

Don't get me wrong. I love the convenience of communication and information that electronics add to modern life, and can't imagine how I ever managed to navigate without my car's GPS. But, as the season of thanksgiving and celebration approaches, here's a call for more silence, online and off. Let's pause our electronics, live in the moment, and connect with those around us ... Pause. Breathe. Be.
---
Note: Opinions expressed in reviews and articles on this site are those of the author(s) and not necessarily those of BookLoons.
---