Heirs To the Audio Empire
By Lance Eaton
---
Gone are the days when listening to an unabridged audiobook meant carrying around a large awkward case filled with cassettes, or when opting for the abridged version meant a mere three to six hours of listening enjoyment. The frontline of audiobooks today may still include cassettes, but newer formats challenge even the popularity of the current champion, the compact disc.

The cassette's demise was anticipated for years and the final nails are being hammered now. More and more libraries have stopped accepting audiobook cassettes for their collections and save donated cassette audiobooks for book sales. In large chain book stores that still carry audiobooks on cassettes, CDs versions usually outnumber them as much as ten to one. Often the cassette versions can be found in the discount bins. As for the ultimate signifier that cassettes are a dying breed, Ebay auctions for audiobook cassettes - even lots of five or more audiobooks - typically sell for less than a dollar each.

Compact discs are beginning to struggle as well. As cheaper formats become available, CDs too come to be perceived as pricey, bulky, and of lesser quality. With MP3 technology, what used to take eight or ten CDs can now fit onto one MP3 CD to be played on MP3 enabled CD players. Though originally priced over one hundred dollars, these portable players can now be acquired for under a hundred dollars, even MP3 CD car stereos. Most DVD players can play MP3 CDs and anyone with a computer can certainly play their MP3 CDs on it. Newer video game consoles will also play MP3 CDs.



Of course, MP3 CDs came about through the creation of higher quality digital formats that took less space on the computer. The revolution of the MP3 not only forever changed the ways we listen to music, but it reshaped the ways in which we purchase, listen, and mix all sound-related recordings. This has greatly benefited audiobook fans everywhere and in many ways helped to increase the range of listeners.

Two pivotal influences made audiobooks more accessible, cheaper in price, better in quality, and created a larger availability of titles. Believe it or not, Napster and the illegal MP3 download frenzy of the late 1990s and early 2000s actually benefited audiobooks. As music pirates began downloading everything they could when the death sentence to Napster was imminent, audiobooks became one of the items downloaded. Titles available included many by bestselling authors, including Stephen King and John Grisham, but also popular cult titles such as Douglas Adams' Hitchhiker's Guide to the Galaxy series, numerous Star Wars and Star Trek titles, and even Dr. Who. This not only spread knowledge about audiobooks but also proved that downloading them in digital format was possible and potentially profitable since there was obvious interest. During a time when the dial-up modem was common, it was surprising that people were willing to spend hours downloading these audiobooks, but they did.

The other great influence has been the emergence and popularity of portable MP3 players, but in particular the iPod, whose advertising campaign brought this technological advance into the hands of neophytes everywhere and allowed people to store gigabytes of listening onto their players. Audiobook fans leapt at the idea of storing their entire library onto something that fit in their hand, and many new to the audiobook came around to trying it out. Both these events broadened the spectrum of possibilities for listening, but also opened the gates to potential new listeners.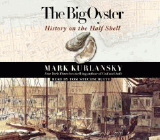 Nowadays, many audiobook publishers offer cassette, CD, MP3 CD, and digital download versions, yet still some are skeptical of whether to trust the MP3 format due to the history of piracy. But with digital technology's ability to cheapen production, more companies are finding new and interesting ways to deliver the great sound of literature to people's ears.

The grandfather of this process has been Audible.com. Undeniably, they lead the foray into providing high quality audiobooks at cheap prices. Listeners can download up to four different sound quality formats for each title they purchase and can listen to it through their program Audible Manager, Windows Media Player, or their own portable MP3 player. Audible Manager also allows listeners with CD-burners and CD players to burn the purchased audiobook onto CDs. Beyond the tens of thousands of audiobooks available (many of which are unabridged), Audible also has original programming such as the much-talked about In Bed With Susie Bright, a weekly show on the topic of sex, hosted by writer and renowned sexpert Susie Bright. Additionally, most NPR radio shows (without commercials) and abridged audio editions of the New York Times and Wall Street Journal, plus other magazines and newspapers, can be found on the site. Surprisingly, Audible also offers a significant amount of free material for download.

Following on the heels of Audible, GraphicAudio is a rather new but bold audiobook publishing company. Their audiobooks are available in cassette, CD, MP3 CD, and digital download versions, with digital downloads being significantly lower in price. GraphicAudio has mostly been publishing series such as Deathlands, The Executioner, and Deathstalker Honor after buying the rights from now defunct publishing houses such as DH Audio. In their attempt to provide listeners with a 'movie in your ear,' GraphicAudio goes to great lengths with its sound effects, background music, and full cast of characters. Their tendency to publish action-packed adventures make virtually each audiobook an adrenaline rush that will seduce listeners into following an entire series run, which can be lengthy; they currently have over seventy titles in the Deathland series alone.



Like GraphicAudio, ThoughtAudio.com is another publisher of digital download books, but they stick mostly to thought-provoking classics by authors from Plato to Nietzche, and even Kafka. But they do something few publishers of audiobooks will do. One can visit ThoughtAudio.com and download all their audiobooks for free. The only other site that provides such a service is AudiobooksForFree.com - while they provide a larger selection than ThoughtAudio.com, their quality is drastically lacking. They provide a lower quality audiobook for listeners who want to download their titles for free and then offer for a moderate fee to access higher quality versions. ThoughtAudio.com provides higher quality audiobooks for listeners and does not require registration.

But listening at the computer isn't the most popular alternative, so companies are striving to find new ways to make audiobooks compact and easy to transport. Besides your basic MP3 players, new gadgets are emerging to help connect listeners to audiobooks. Playaway Digital leads this trend with its self-playing digital audiobook. About the size and weight of a cassette, this portable player comes with its own pre-loaded audiobook. Currently, they offer over forty titles from popular publishers like TimeWarner Audiobooks and Brilliance Audio. The player includes the typical buttons - stop and play, with fast forward and rewind buttons doubling to shift from chapter to chapter. One can also bookmark favorite spots in the audiobook so that the player picks up where it last left off. The most interesting feature is the vocal speed button which allows readers to listen to the audiobook in fast, regular or slow speed. With adjustable sound, complimentary earphones, lanyard, and AAA battery (which typically covers the entire book), the Playaway Digital audiobook certainly has appeal. However, they run a bit on the pricey side, especially since the loaded audiobook cannot be changed. Tech-savvy consumers would be better off in the long run to buy an MP3 player and purchase digital audiobooks separately to load and unload from the player. Playaway has its uses for the technologically challenged as well as those who don't have the time or energy to commit to MP3 players, but still might need added benefits before it picks up in popularity.

Audiofy also has growing potential. The main component to Audiofy players is a USB port connector that also allows a flashcard memory chip to be plugged into it (much like digital cameras). The flashcard chips are bought separately from the port device, but each chip comes loaded with an audiobook. Once you have the port device, all you need is new chips. The flashcard chips easily plug into the port device and listeners can hear the audiobook on Audiofy's simple yet effective program. Audiofy also works on some SmartPhones and handheld PDAs. The one problem or benefit depending on your capabilities with computers is that flashcard memory can be changed, even deleted. One can accidentally compromise the audiobook on the chip. These chips too can run a bit on the pricey side but again, techies might find additional uses for portable flashcard memory.



As a billion dollar industry, audiobook sales continue to grow and become more popular; companies are struggling to find new ways to make the listening experience easier, more enjoyable, and even cheaper. After all, though leisurely reading is not a luxury many of us can afford nowadays, leisurely listening is something we often have lots of time for. Whether in the car, at the gym, walking somewhere, or cleaning around the house, we have a dozen hours or more each week in which to enjoy fantastic literature or an intriguing mystery.
---
Enjoy more of our Audiobook Columns.
---
Note: Opinions expressed in reviews and articles on this site are those of the author(s) and not necessarily those of BookLoons.
---