Listen Up!
(March 2006) by David Pitt
---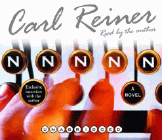 Carl Reiner's NNNNN (Random House Audio, 4.5 hrs.) is a charmingly loopy novel about a novelist who, while writing a book based on the life of Cain and Abel, makes certain life-shattering discoveries about himself. Oh, and he spends a great deal of time talking to himself. Out loud.

Reiner, who's been hailed as a comic genius for more than a few decades, proves here that he's a first-rate novelist. And do I really need to waste your time pointing out that his performance – he narrates the book, too – is splendid? Beware of listening to this one in a public place, unless you don't mind strangers listening to you laughing hysterically.

And you definitely don't be in a public place when you listen to Craig Brown's 1966 and All That (Hodder & Stoughton, 2 hrs.), a very amusing send-up of Sellar & Yeatman's 1930 fractured history text, 1066 and All That.

Brown, who narrates with Hugh Massingberd and Paula Wilcox, nicely imitates the format of the S & Y classic: chapters full of pseudo-historical nonsense followed by foolish exam questions. The book's full of wordplay and goofy jokes and subtle satire. It's a silly romp through the 20th century, and you'll enjoy it immensely.

I'm assuming you're familiar with Rosemary's Baby, Ira Levin's 1967 novel about a young Manhattan couple and their very unusual offspring. Roman Polanski made it into a brilliant movie, and now Caedmon has released an unabridged audio adaptation (6.5 hrs.) narrated by Mia Farrow.

Let me tell you, the story has lost none of its punch; it was as scary as hell then, and it is now. It's been imitated (or ripped off) dozens of times, but, if Levin's novel is champagne, all the other versions have been stale tonic water. Farrow's performance is dead on, too, as it should be: in the Polanski film, she was Rosemary. Just a magnificent audio book.



Predator (Penguin Audio, 11 hrs.) is a new Kay Scarpetta novel by Patricia Cornwell. In Florida, where Scarpetta now freelances for the National Forensic Academy, an assortment of crimes keeps the former Virginia chief medical examiner and her crack team of investigators busy.

Are these crimes related, or are they the work of different perpetrators? The answer might lie with an incarcerated psychopath who might be a fiendish puppet master, or perhaps just a loon. The Scarpetta series was getting stale a while ago, but it seems to have freshened itself up. Good news for Cornwell's fans. Kate Reading, who's narrated several Scarpetta novels, does her usual excellent job, too.

James Grippando's series about Miami defense attorney Jack Swyteck continues with Got the Look (Harper Audio, 6 hrs.), in which Jack's new girlfriend, Mia, disappears, apparently snatched by a kidnapper who's been terrorizing Florida. Things get complicated when Jack learns that Mia is married, and that her husband has no intention of paying the kidnapper one dime to get her back.

I like the Swyteck series, even though none of its novels are as tightly written, or as compelling, as some of Grippando's early stand-alone thrillers, like Found Money or The Abduction. Jack's such an appealing character that he makes up for the somewhat formulaic structure of the stories. Jonathan Davis, the narrator, turns in a nice performance, and Grippando's writing is always a pleasure to listen to.



Prayers for the Assassin (Simon & Schuster Audio, 6 hrs.) is the new one from Robert Ferrigno, who seems determined to head off in a new direction with every book. This one's a near-future thriller about a historian who uncovers a plot against the nation and then promptly vanishes. Rakkim Epps, a former elite warrior, is sent to find her ... but can he reach her before a fiendishly clever assassin gets to her first?

The story here is first-rate, but it's the world Ferrigno creates that will capture your imagination. It's based on a simple premise: in the war against terrorism, the terrorists win, and the United States of America ceases to exist. It's a challenging and somewhat troubling new world, and Ferrigno renders it vividly, puts us right there in the middle of it. Armand Schultz, with whom I'm not familiar, reads the book as though its alternate-future world was perfectly ordinary, which is just the right way to approach the material.

You've probably heard they made a movie out of The Lion, The Witch and the Wardrobe, one of C.S. Lewis's Narnia novels. If you're curious about the man who created that wonderful fantasy world, check out The Narnian: The Life and Imagination of C.S. Lewis (Harper Audio, 10 hrs.), an excellent biography written and narrated by Alan Jacobs.

Lewis was a downright fascinating gentleman, full of contradictions and curiosity. Getting to know him involves exploring all sorts of intellectual nooks and crannies, discovering all manner of unexpected delight. Considering he's not an experienced audio book narrator, Jacobs does a remarkable job, too. He's so enthusiastic about his subject that you can't help getting caught up in it.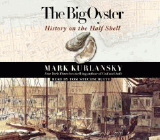 Mark Kurlansky's The Big Oyster (Random House Audio, 5 hrs.) is, as you might expect from this unusual writer, an entirely unique book. You could read libraries full of books about New York City, but – until now – you'd never find one that tells the story of that great city from the point of view of the humble oyster. Yes, the oyster.

Kurlansky, who's also written biographies of cod and salt and the year 1968, has a knack for finding new – if slightly weird – ways of looking at familiar things. In this vastly entertaining audio book (narrated with a twinkle in his eye by Tom Stechschulte) New York, one of the world's most familiar cities, feels new and fresh and surprising. If you've never read Kurlansky, you don't know what you're missing. (You should also pick up his novel, Boogaloo on 2nd Avenue. I'm reading it now.)

Think! (Simon & Schuster Audio, 6 hrs.) is Michael R. LeGault's response to Malcolm Gladwell's popular book Blink, wherein Gladwell suggests that our minds have the power to make important decisions instinctively, in the blink of an eye, without all that tedious thinking. Well, LeGault says, if we're now being told that we don't need to think, it's not surprising that critical thinking is on the decline. (And he abundantly illustrates just how steep a decline it is.)

Think!, persuasively narrated by the author, tells us that (to paraphrase the subtitle) crucial decisions can't, and most definitely shouldn't, be made in the blink of an eye. Not only should we take time to reason things out, to make a decision on the basis of thought and not intuition, we must do it. We owe it to ourselves, and to our rapidly declining society. A powerful, and very well reasoned, cry for personal responsibility.
---
Note: Opinions expressed in reviews and articles on this site are those of the author(s) and not necessarily those of BookLoons.
---